Quantum computing stocks are becoming the next big thing for forward-thinking investors, pushing the boundaries and reshaping them with the enigmatic power of quantum mechanics. Unlike traditional computers that use bits, quantum computers use qubits that can solve complex problems faster and more efficiently. In other words, these computers could revolutionize many industries. And we're just at the beginning of this technological advancement. In this article, we'll uncover the best quantum computing stocks to buy, highlighting highlight three hidden gems making incredible progress in this groundbreaking field.
Each of these companies offers a unique and valuable proposition, showcasing innovative approaches to the challenges and possibilities of quantum computing.
So, here are the best quantum computing stocks to add to your portfolio.
IonQ (IONQ)
IonQ (NYSE:IONQ) is one of the best quantum computing stocks for investors. The company's technology allows its computers to perform longer, more complex calculations with fewer errors than any quantum computer yet built. That makes IonQ a speculative investment with significant growth potential.
There's a good reason to feel bullish on IONQ. The company recently entered into a significant partnership with QuantumBasel, Switzerland's first quantum hub. The collaboration aims to establish a European quantum data center and includes the installation of two advanced IonQ quantum computers at QuantumBasel. The partnership is reportedly backed with over $500 million in private funding. That may help put IonQ on the map and give it a leg up over competitors.
For momentum investors, there's good reason to consider this stock too. It's up 418% year to date. Its EPS is also forecasted to grow 20% over the next five years.
Analog Devices (ADI)
Analog Devices (NASDAQ:ADI) is a leading semiconductor company whose processing chips are vital to today's digital economy. As quantum computing grows, related suppliers like semiconductors are expected to become increasingly important.
As a mid-cap ($99.49 billion) stock, Analog Devices offers great growth potential. The brand beat revenue and earnings estimates last quarter. Sales grew 10% year-over-year, while earnings surged 18%. Sales were $3.26 billion, and adjusted earnings were $2.83 per share.
Wall Street gave ADI stock a $207.83 price target. I think this target is feasible. The market has resumed its risk appetite for tech stocks, and speculative plays like ADI stock have come back into fashion. Its share also trades just below its 52-week high, and judging by its momentum indicators, it will breach this resistance zone shortly.
Rigetti Computing (RGTI)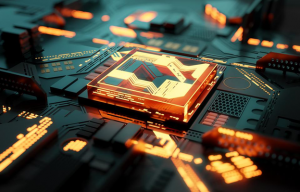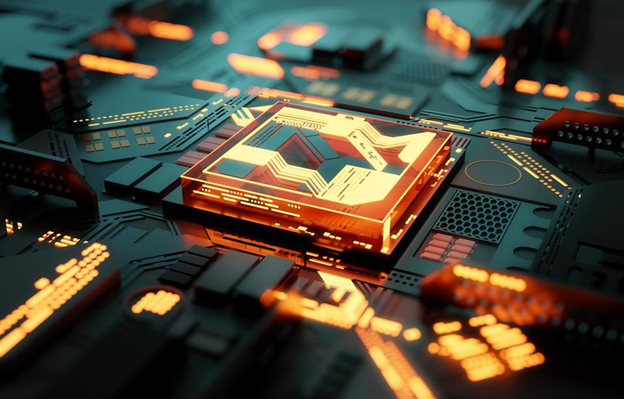 Rigetti Computing (NASDAQ:RGTI) is a full-stack quantum computing company that designs quantum chips, integrates those chips with a controlling architecture and develops software. This quantum computing stock should definitely be on your radar.
Rigetti's competitive advantage lies in its focus on hybrid quantum-classical computing systems. In short, it wants to give consumers the best of both worlds. It aims to accomplish this through the release of its Ankaa-1 84-qubit system. Once it has built significant traction with its release, it will attempt to capture a quantum advantage over its competitors.
The company also recently entered into a collaboration agreement with ADIA Lab, an independent research institute based in Abu Dhabi specializing in data and computational sciences. The partnership aims to design, build, execute and optimize a quantum computing solution.
On the date of publication, Matthew Farley did not hold (either directly or indirectly) any positions in the securities mentioned in this article. The opinions expressed are those of the writer, subject to the InvestorPlace.com Publishing Guidelines.